An Evening for Broad Street
Saturday September 17th at 6pm
Culinary School at Carteret Community College
Entertainment by Blazin' Keys Entertainment
Beer, wine and heavy hors d'oeuvres
Catered by Seaside Sensations
Silent Auction
Fun Photo Booth
Business Casual Attire
With the help of your sponsorship, we raised $60,000 in 2021! We are forever grateful to you and others who support out efforts to sustain the Clinic.
For your support, we will gladly recognize your sponsorship in various ways through newspaper, social media outlets, local magazines and our website.
We are a non-profit organization, therefore your gift is tax deductible.
Sponsor Levels
Platinum Level Sponosor ($3000) | 8 Tickets
Gold Level Sponsor ($1000) | 6 Tickets
Silver Level Sponsor ($500) | 4 Tickets
Bronze Level Sponsor ($250) | 2 Tickets
Patron Level Sponsor ($100)
Please make your check payable to:
Broad Street Clinic Foundation
and mail to:
Broad Street Clinic
534 N 35th Street, Suite K
Morehead City, NC 28557
or purchase your sponsorship by clicking the donate button below.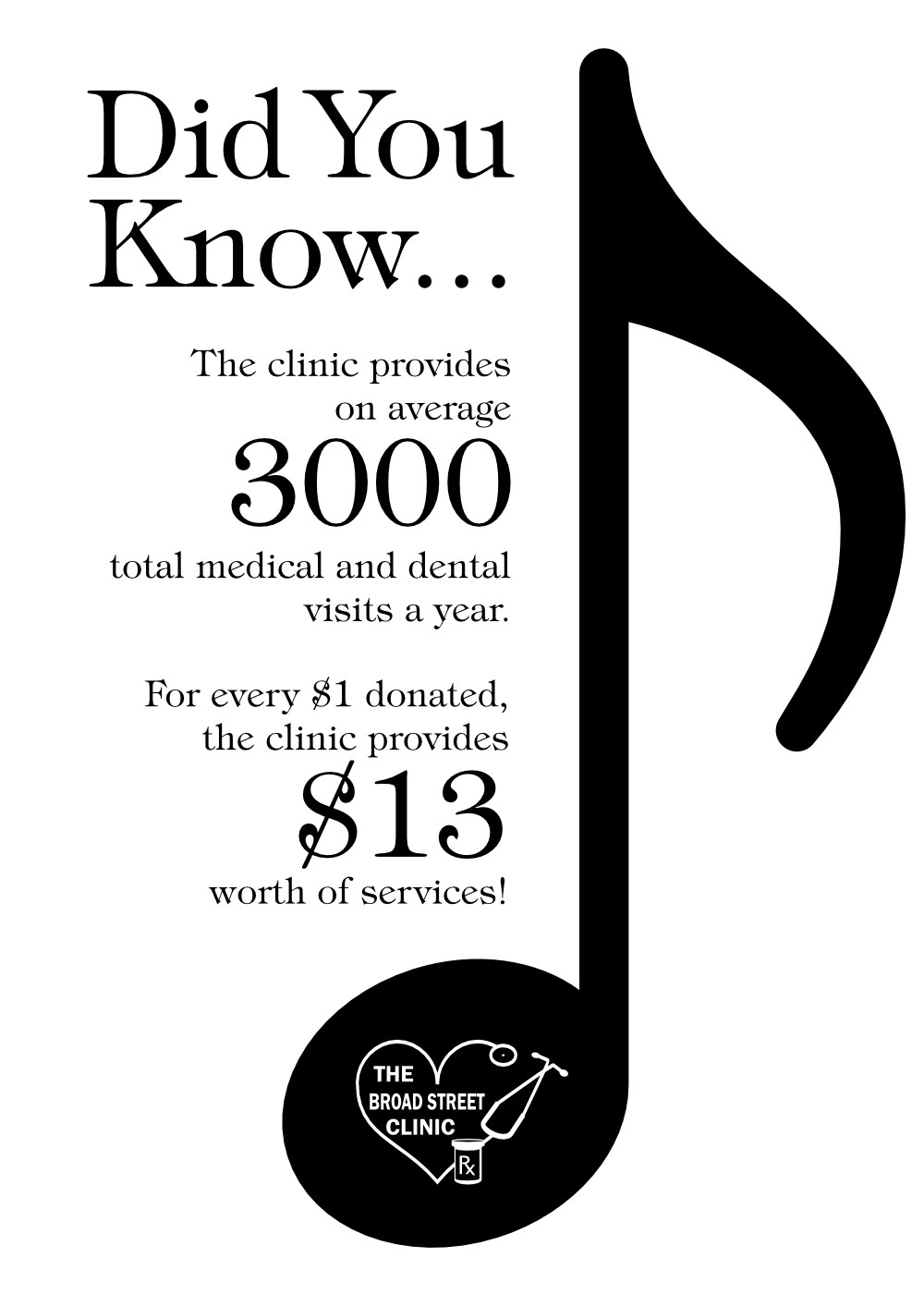 Although the Affordable Care Act (ACA) has enabled some low income individuals to obtain health insurance, it is also true that the need for the charity care given by The Broad Street Clinic will continue. Many of our patients fall into a "coverage gap"– unable to afford insurance and not qualifying for a subsidy. Further, they may qualify for one of the many exemptions and not have to pay the fine for being uninsured.